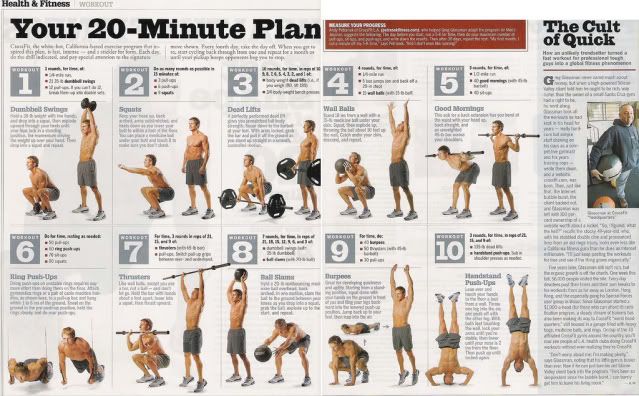 I'm not a gym kind of person. There are a few reasons for this.
First of all, I don't like exercising inside. I like to be able to look around and have the scenery change on me with each new step. Secondly, I don't like the feel of the gym. I'm sure this is much more about me and my own insecurities than anything else, but to me gyms have a feel to them that is part middle school cafeteria, part Mormon version of a singles bar. In other words, when I'm in a gym, I feel like I'm being checked out. Not my favorite feeling for a multitude of reasons.
Finally, I'm cheap/frugal/careful with money, whatever you want to call it. Basically, I have a really hard time paying to exercise in a gym when I can exercise for free by walking around my neighborhood, climbing up and down my staircase, or moving along with a yoga DVD in my own living room.
And yet . . .
Since the middle of January, I, Charlotte Julien Corry Cantwell have been attending the gym at
(gasp!)
six-freaking-o-clock in the morning,
and liking it
.
Well, kind of liking it anyway.
Here's how it happened: My neighbor, former visiting teachee, and current crocheting buddy wanted to take this crossfit class at a gym that is about a quarter mile away ($2 per class, no membership required). She wanted me to join her for added motivation and asked me about it three times. I told her no two times. The last time she asked, I said I'd try it twice, but if I didn't like it, I wouldn't go more than that.
I've been seven times.
The first day we did arms. Getting up at 5:40 a.m. was agony. Actually going through the work-out was rough rough rough. The worst part though, trying to get the comforter off of me
the next morning
. Seriously. I woke up, moved my arms a milimeter and thought,
How am I going to get out from underneath these blankets?
It was that bad.
Three days later, it was legs. My arms still hadn't quite recovered from the shock, so I was grateful for the change. Getting up at the crack of dawn was slightly less painful, but the work-out was even more difficult than the previous one had been. And the next day? I don't even want to talk abut it. Okay, who am I kidding? I
absolutely
want to talk about it. My legs were so stiff that anytime I went to go downstairs, I would instinctively reach for the banister to take the pressure off my useless legs. Considering that my arms were still recovering, you can imagine how well
that
went over.
But, now I've been a few more times, and both my body and mind are getting more used to it all, and I'm actually kind of enjoying it. Best of all, a week or so ago, Eric, that man of all men, that prince of all princes, said the words that I love to hear above nearly all other words. (I mean, other than the "I love you's" that we exchange at the end of every phone call and every day).
As he was lying in bed, lazily watching me get ready for the day, he rubbed his eyes, and sleepily said,
"I think you've lost weight."
Oh joy! Oh rapture!
As it turns out, I
haven't
lost weight. I weigh exactly the same as I weighed on January 2, before I started on this craziness. But, I feel better. I feel stronger, I feel happier, and scale or no scale, I feel thinner. So, I'll take it.
5 points for the name of the song
2 points for the musical
other points awarded by whim