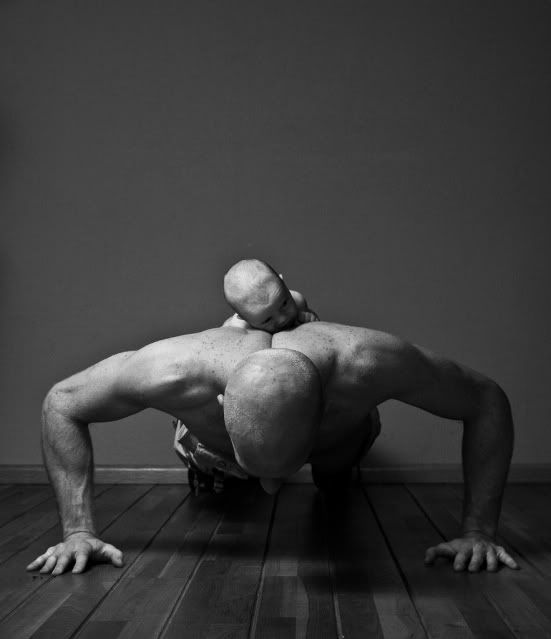 This whole post is mainly just an excuse to put another musical lyric up there and see what happens in the comment section. I've got to say, I think I'm having more fun with MMM this year than ever before.
So, here are some random tidbits:
I've got Eric working on a USoSL button. Doesn't that sound fun? There will be a USoSL button for all you members to post on your blogs, if you so desire. No pressure though. (Really--no pressure.) There will also be a button for me to post on the sidebar. It will say, "Home of USoSL". I'm kind of excited. Eric showed me the first incarnation Monday, and I liked it, but like any client, I wanted him to make a few modifications. They weren't big modifications, but since I also want him to fix the door to our shed (It fell apart yesterday as I was hunting through the mounds to find the one styrofoam head that we own. I use it sometimes to take pictures of hats when I'm feeling shy and don't have any other models handy.), and the shed is the priority right now, it might be awhile.
Remember when I was all pensive about what I was going to do to celebrate my 40th birthday? Turns out, my sister (Becca) is going to be in Cedar at the old homestead that whole week. Since I haven't seen her since July, I've decided that Heather and I are going to head down for a few days. Eric is saving his vacation days for our big San Fran trip the next month, and Becca's husband isn't able to get away either, so it's going to be an all girl event. Well, all girls except for one nephew, one grandpa/dad, and the other male Cedar City Corrys.
Interestingly enough, I'd heard just a few months ago that Costco has really good cakes, and I decided that at some point in the following year, I wanted to try one and see for myself. Only problem is, there is no Costco in Logan, and I don't have a membership anyway. Well, the birthday fairy was looking out for me, because there just happens to be a Costco a mere (and very warm) 45 minutes away from my folks house,
and
they have a membership. So, it's Costco Birthday Cake for me!
I hope it lives up to the hype.
And finally, I've set a goal that by the end of the summer, I want to be able to do five push-ups without cheating. I don't care if I'm on my knees or not, but I want to touch my nose to the floor and then come back up five times. To the rest of you that probably doesn't seem like a big deal, but it is a
big
deal to me. I've never been able to do push-ups. Seriously. For a while in High School I held the school records for the mile, 2-mile and the home cross-country course. Yet, I couldn't do more than one push-up in the textbook fashion. It's the tragedy of my life.
Well, tragedy might be a little strong.
5 points for the name of the song
2 points for the musical
other points awarded by whim