(I love that movie. In addition, the soundtrack is great work-out music. Just in case you were wondering.)
So, my brother and sister-in-law recently celebrated their 10th wedding annniversary by taking a snorkeling and sunbathing trip to a beautiful Sandals resort in Jamaica.
Naturally, I'm totally jealous.
However, I'm also absolutely flattered and grateful that in between all the romantic candlelight dinners, lying on the beach drinking pina coladas and chocolate dipped strawberries, and swimming in sparkling tropical waters, they took the time to photograph these babies: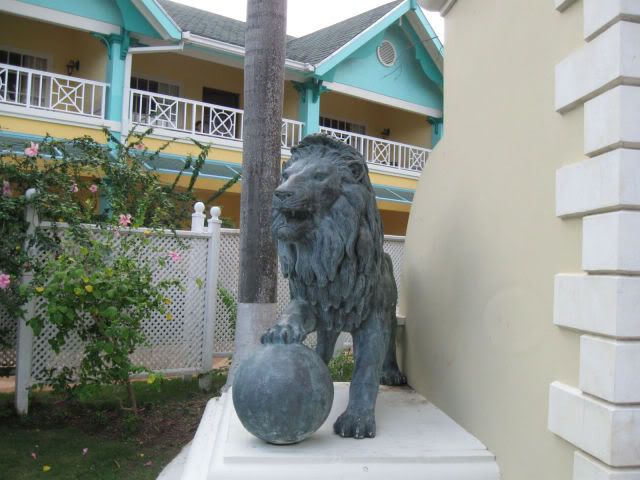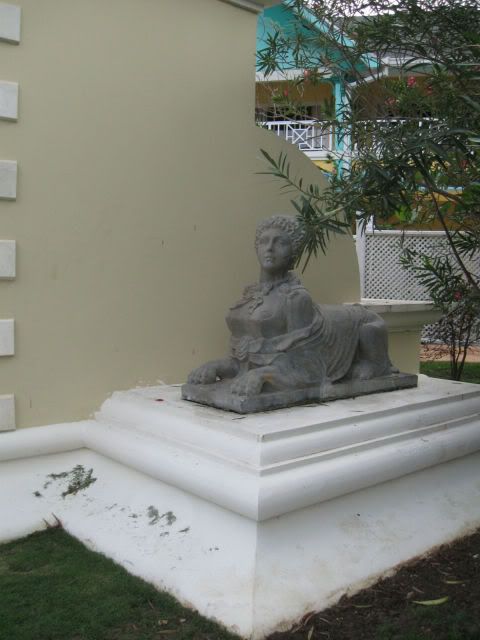 I'm not entirely certain that this officially counts as a stone lion, since it's obviously some kind of woman/lion hybrid. I'm counting it though. I mean, the paws alone I think makes it qualify, and you've got to admit, it's pretty interesting.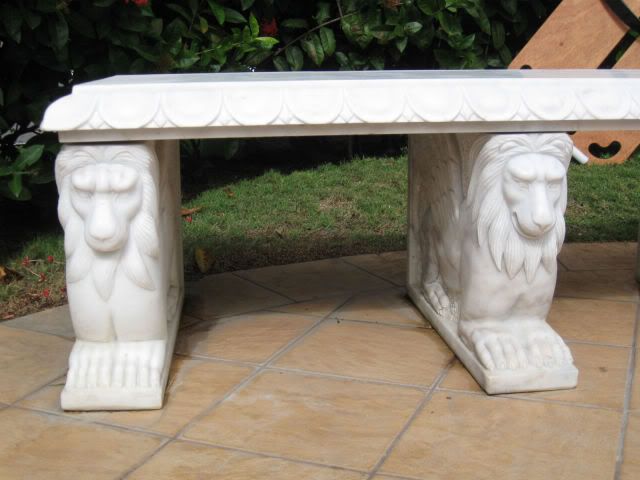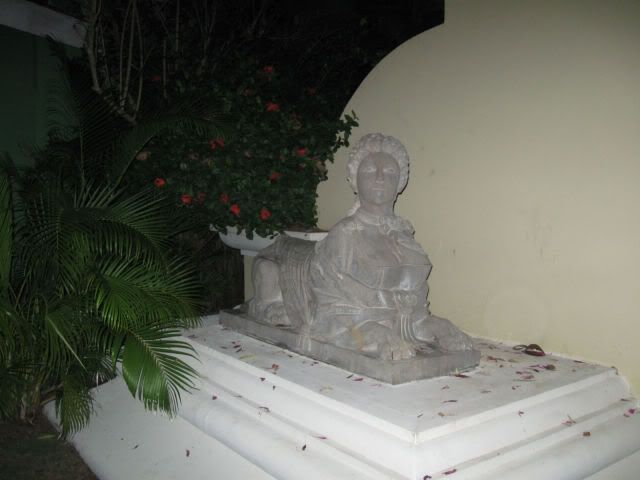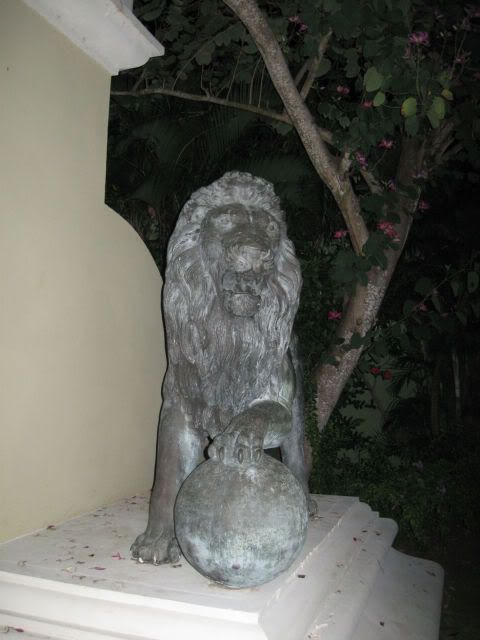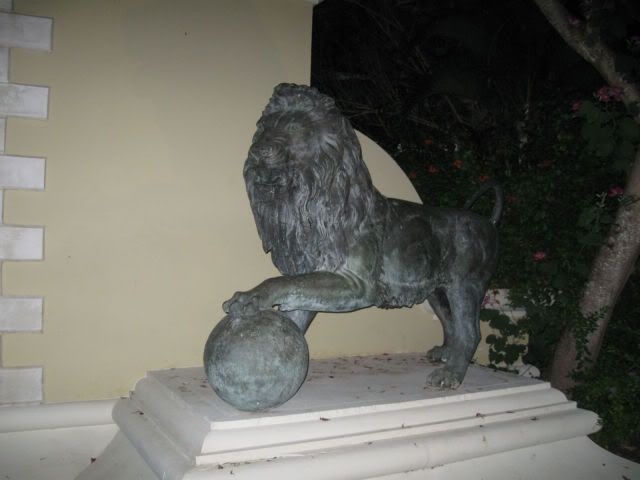 My wish is for you to have ten and twenty and thirty and more and more years of joy!
(with a little bit of good-natured marital sarcasm thrown in for good measure.)
(Seriously, thanks for the pics.)
(Not that I wasn't serious about the wish. I was.)