Okay--this guy has taken Lion-spotting to a whole new level.
Nathan,
(who lives in Vernal, but grew up in Cedar City and has the distinction of going straight from beginning band to honor band in middle school and is the younger brother of the guy who took me to my Junior Prom)
has gone to great lengths to find a stone lion in his community, and has documented the entire process
here
.
Seriously, you don't want to miss it.
Here's a teaser photo: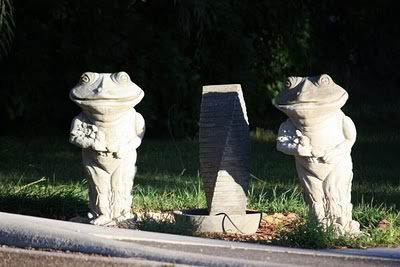 I'll add his lion photos to the collection after the weekend is over. I want to give you all a chance to read his story first, because it cracked me up, and I'm all about sharing crack-up love, you know?
UPDATE:
Okay, here are the photos for those of you who were too lazy to make that extra click:
This is not actually a stone lion, but it's close enough. Taken in Lagoon Amusement Park, Farmington (right? Isn't Lagoon technically in Farmington?), Utah
Lions in Fort Duchesne, Utah
Close-up of Fort Duchesne Lion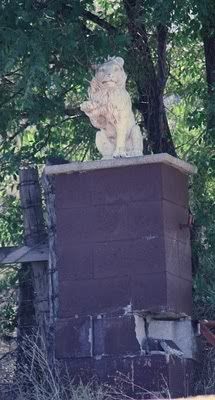 Close-up of other Fort Duchesne Lion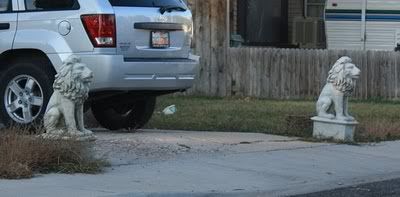 Random Driveway, Vernal, Utah.