These lovely lions are also courtesy of the lovely
Lyn
:
From Greece--the National Museum in Athens to be exact: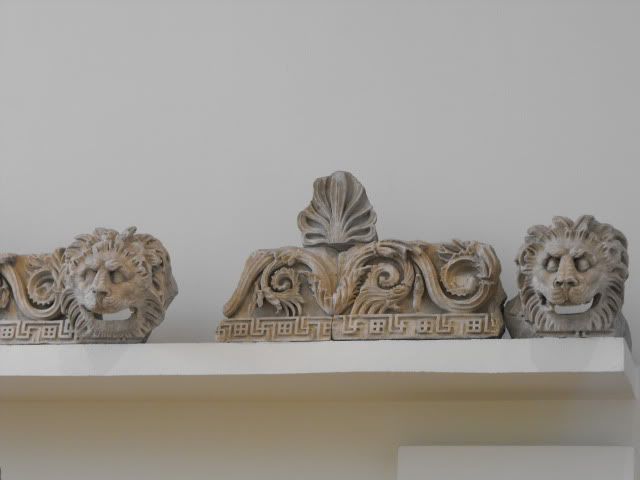 This one (below) was on top of a 60 ft obelisk at Delphi. Amazing that it survived, don't you think?
This one is on a building in Napflion that used to be controlled by the Venetians. (Hence the lion, which was a symbol of Venice)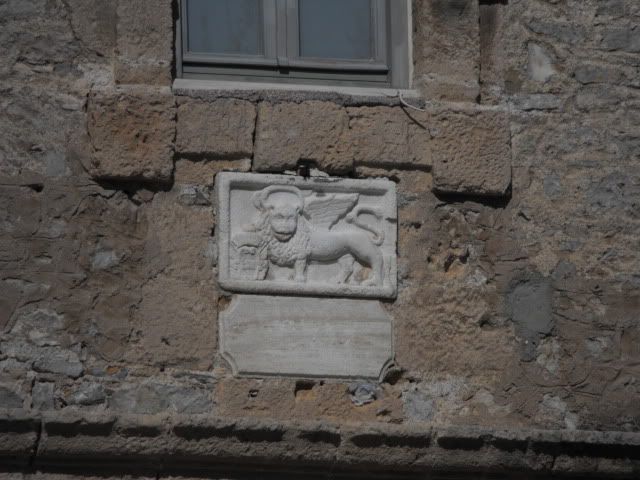 Makes me feel like I've taken a quick overseas jaunt!
(I'm craving Kalamata olives and feta cheese right about now as well.)
Thanks Lyn!