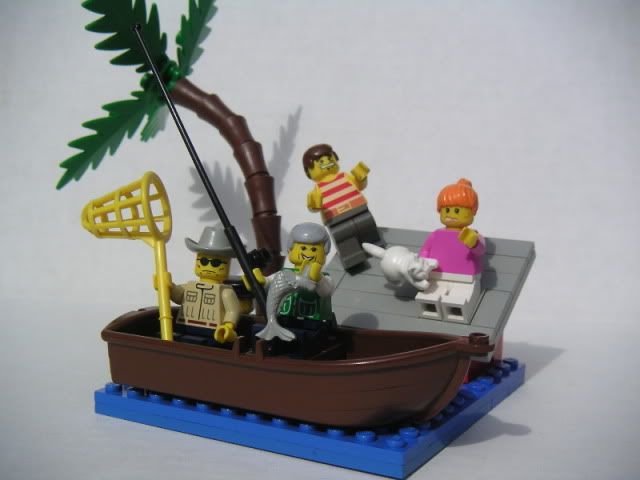 A week or so ago, one of my brothers asked me what my ten favorite vacation places in the US were. I decided to post five of them here, with (hopefully) brief explanations of why I like them so much.
(I'd be especially pleased if you'd list your five as well, but since I've already got you on the hunt for
stone lions
, AND brushing up on your musicals
for next February
, I really don't feel like I can ask much more of you right now.)
I should note that we haven't done a whole lot of (as in any) family vacationing since the arrival of little Heather. So, the spots that I list here are places that I have enjoyed without children (and often without Eric as well).
Anyway, here they are, in no particular order:
San Francisco
-Eric and I went here for our honeymoon, and then
again
for our "we're going to have a baby and this may be the last time we can live it up-moon". We both absolutely love it! Love the food (oh, the food!), love the parks, love the art museums, love the shopping, love the wide variety of people. Love to be able to be close to the water. San Francisco is an absolute treat.
New York City
-If it wasn't so expensive to find a hotel here, I'd save my money and go back every two or three years.
(Although--in staff meeting the other day, one of our Costume Administrators told me about a Days Inn that's only $100 per night or so--located around the Statue of Liberty. Can this be true? I'll let you know if I find out more details.)
The Broadway shows are my very favorite of course, but I love Rockefeller Center, and riding the subway, and Central Park, and shopping, and especially especially all the people watching. So fun!
Disneyland/Disneyworld
-I'll tell you a secret. People think Disneyland and Disneyworld are only for kids. Nope. Disneyland without kids is every bit as fun, and probably even more fun, because you have so much more freedom. Wanna stay up late and watch the light parade and fireworks? No biggie! Wanna skip the Snow White ride because the line is halfway down the street? Go for it! Of course, you miss out on the magic of watching a little girl or boy talk to Winnie the Pooh for the first time, and that
is
quite magical. It's not the only thing magical there though. There's plenty of magic to be found for us grown-ups.
New England in the Fall
-This is just breathtaking. The one time I experienced this, I felt like I was living in a painting. I've spent nearly my entire life living within 10 minutes of one tree filled canyon or another, and I thought that fall leaves were fall leaves.
Boy was I wrong.
Portland and Oregon areas close by-
Love the waterfront, love the feel of it all. I did my first (and last so far) river rafting in the Deschutes River, and it was amazingly great in a semi-dangerous sort of way. Also--the Oregon coast? Absolutely beautiful. It's rocky and generally overcast, and cold, and unlike what I think of when I think of the coast, and it's uniquely beautiful.
(Runners Up: Washington D.C. and Chicago)
(A place I want to go before I die, but haven't made it yet: Glacier National Park)
And there you have it. Who needs Frommers or Fodors when you've got charlottelaughs, huh? Not you!
(You know I'm kidding, right? Anytime I go anywhere, I've got a Fodors or Frommers guide in my suitcase. Even when we went to Salt Lake last month, I had my Fodors Guide to Utah with me at all times.)
Vacationing Legos picture found
here
.