Heather doesn't come to work with my anymore.*
That's partially because there's a shredder in my office, but mainly it's because Heather has the attention span of a typical two-year old.
Still, sometimes for a special treat (for me), Eric will bring her in on a Friday afternoon, and she helps out with some of my workload.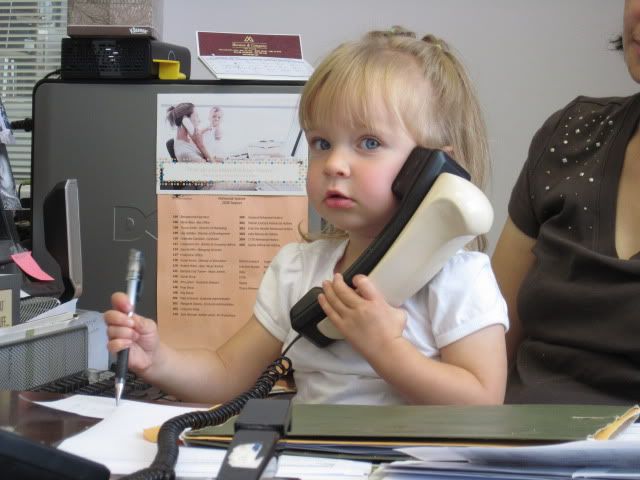 (I love how the picture in the background complements the scene in front. The picture is an ad that I received with a sample of Similac Baby Formula well over a year ago. The words under the photo say something like, "How do you keep the boss happy? The one at work and the one at home." If I remember right, it seems like there are helpful tips on the back for balancing mother life and work life.)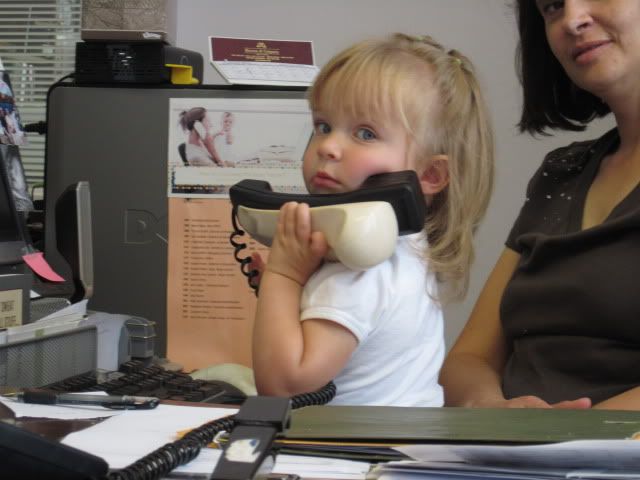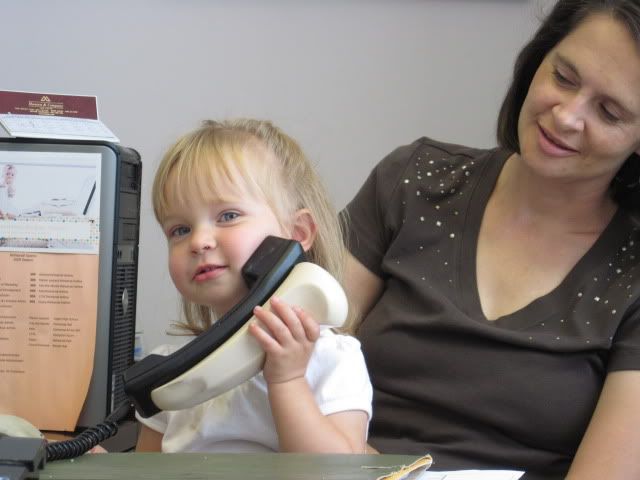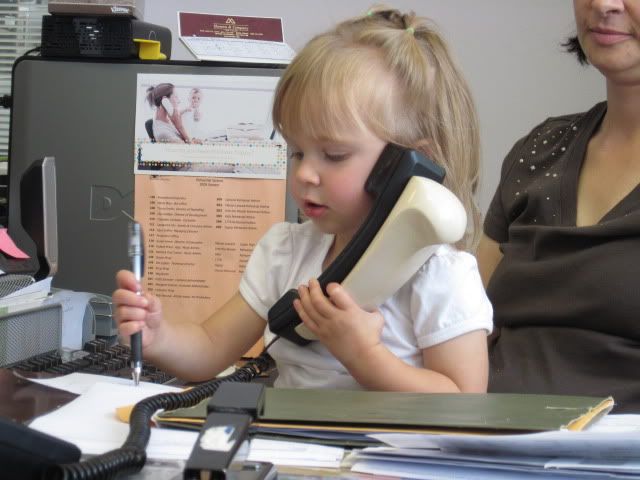 I don't know how I ever managed without her.

*for the first nine or so months of Heather's life, she would spend Wednesday mornings and all day Friday with me at the opera company. Luckily for all of us, Grandma Cantwell retired from her kindergarten teaching job, and now takes Heather all day on Wednesdays. Then Eric got a job that allows him to be home on Fridays, so Heather stays home with him then.