So, one of my most prone-to-travel friends just realized that I was collecting stone lions.
Yippee!!
For the next week or two, I'm going to have stone lions galore for y'all.
Really, what could be better?
This one is right outside the New York City Library.
Watch for more gems from
Lyn
in the future!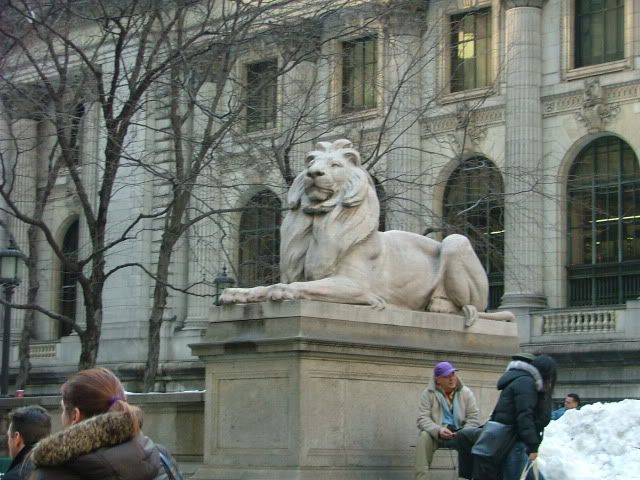 (Thanks, Lyn)