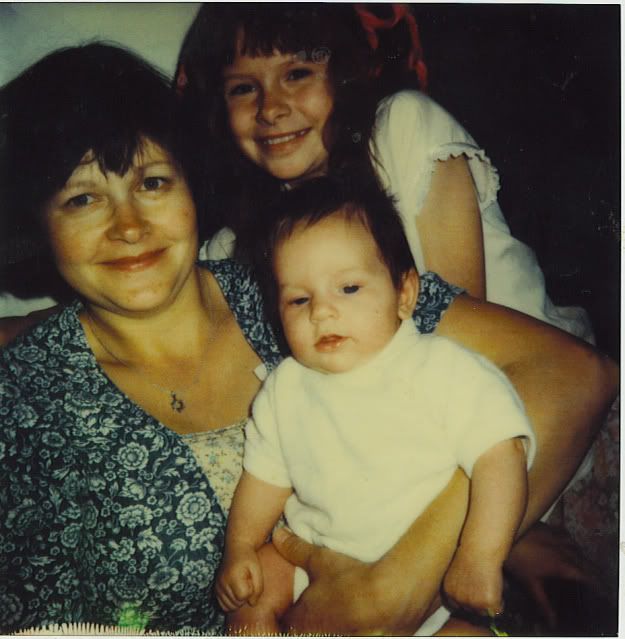 my mom, me, and my baby brother Mark, back in 1980

Remember
when I mentioned that I had helped my mom set up a blog for her upcoming school board election campaign? Remember how I said that I'd share the link for it once it was live and ready to go?
Well, that day is today. I just finished reading a fascinating tale of how my mom started on this road to veteran school board member, and what's happened since. Kind of fun, looking back and realizing a little more of what was going on while I was minding my own business, growing up, thinking that the world revolved around me.
Turns out, when it came to education, my mom's world
did
revolve around me. Well, me and my brothers and sister anyway.
My favorite quote on the debut post?
"My philosophy was 'If a teacher knows I am interested and concerned about my child's education and that I am willing to work to help them succeed, that teacher will be more willing to listen to my concerns and help me work them out.'"

Not a bad philosophy. Hopefully I'll be able to live a similar one for my own little girl.
(Heaven knows, I've watched a stellar example.)
Click
here
to see what else Barbara has to say.