So, after the great experience Heather and I had with our local gardner's market
last summer
, we decided to go for an encore again this year.
Once again, we let dad sleep to his heart's content, and set out to Pioneer Park for food and fun. As it turned out, we totally scored when it came to the band that was scheduled to play. They were called "The Hot Flashes", a group of 50+ women who really know how to sing and play some peppy peppy tunes. I wanted to take a picture of them, but as it turned out, the keyboard player is my old (as in previous, not as in elderly) piano teacher, and I was too embarrassed to have her see me taking a picture of her. Timid, timid Charlotte.
Heather was much more animated this year, and absolutely loved the music, (not to mention the food!)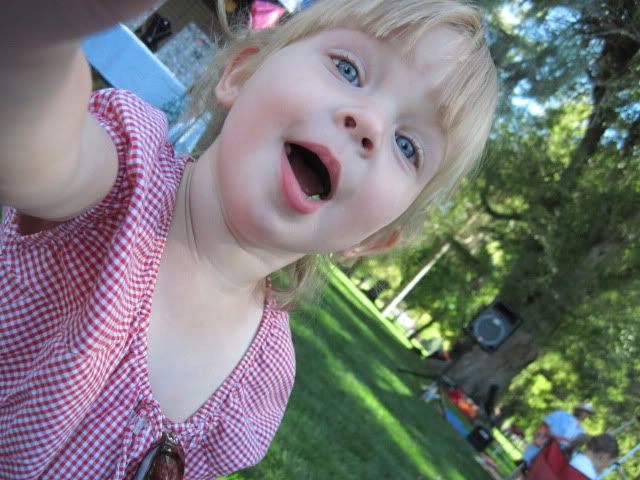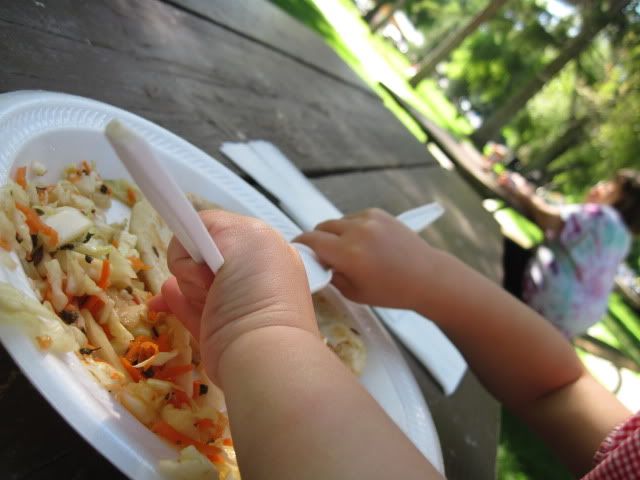 We'll definitely be back!