So, earlier today, I got to thinking about this blog, and what I might write here in the next little while. I came up empty, and briefly toyed with the idea of going on vacation from blogging for a bit.
But then, what should I receive in my in-box this morning but
five
glorious pictures from
Harmony
, a fellow member of the United Seekers of Stone Lions!
Vacation, Schmacation!

Harmony had the good grace to take these for us while on a recent vacation to Washington D.C. What a gem, huh?
One of two lions (and Harmony) in front of Union Station.
Check out the facial expression on that lion! What pride! What snobbery!
(He could be right out of
Bedknobs and Broomsticks
, don't you think?)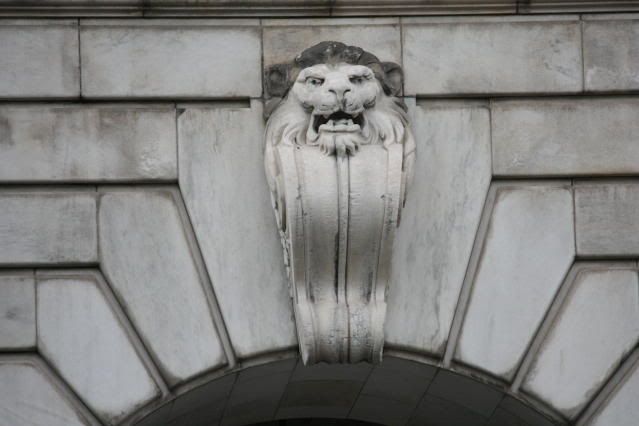 We think this is on the entrance to one of the Senate office buildings.
Random Stone Lion, somewhere in Washington D.C.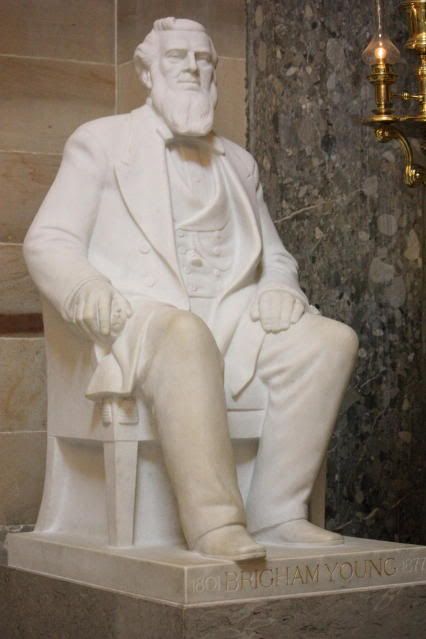 Statue of Brigham Young in the Capitol.
What? You don't see a lion here?
Wait for it . . .
(keep waiting . . . )
Ta Daa!!!!!
As Harmony pointed out to me when she sent these, this only seems appropriate, since Brigham Young was known as "the Lion of the Lord".









Thanks Harmony!
Now, to the rest of you, keep snapping those lions!
(but only digitally, and only stone lions. We could have a few tragedies if we did any other kind of snapping with real lions, and I'm not

at all

interested in

that

kind of blogging.)