So, last May, when I was looking at a looming summer of opera craziness, and discouraged/anxious about a few things that were going on (all of which turned out okay, thanks for your concern), I convinced Eric that once opera season was over, we were going on vacation. He wasn't all that hard to convince.
We tossed around several ideas over the following weeks, everything from San Diego or San Francisco to upstate New York, Cleveland, or Washington D.C.
And then, as we were driving through Salt Lake City, after spending time
at my cousin's wedding
, we decided that this time around, we wanted to save airfare money and splurge on restaurants and experiences and explore Salt Lake City (and some surrounding areas), a place that is a mere 90 minutes away from where we live. Some thought we were crazy, and I actually wondered myself if I'd be disappointed when it was all said and done.
Well, we dropped Heather off with grandma and grandpa last last Tuesday and returned yesterday afternoon.
It was absolutely

wonderful

.
So wonderful that we both want to do it again someday. Staycations are where it's at, if you ask me.
So, for the next couple of days, I'm going to be posting some of the highlights of our five-day four-night extravaganza. Be warned. I'll try to keep it brief-ish and perhaps even interesting, but if you're not into travelogues, this may not be the week for you.
But then again, it might . . .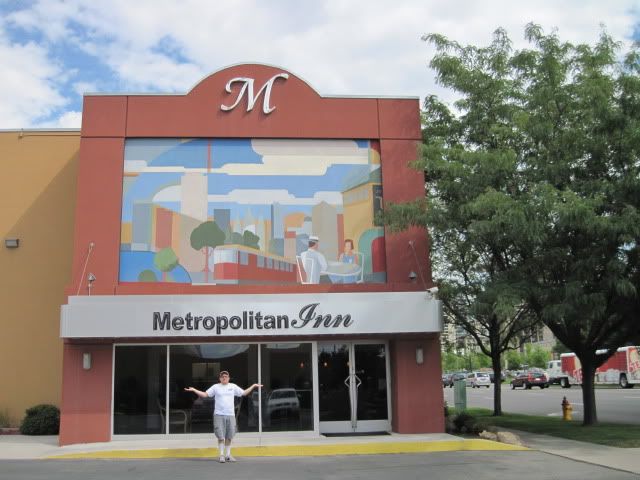 We stayed here. For $65 per night, it provided some really exceptional digs!
You just never know.