Eric quote of the day:
"It's a good thing your family reunion is so great, because it's a whole lot of work."
(said about and hour and a half after we had returned home from our camping weekend in Southern Utah.)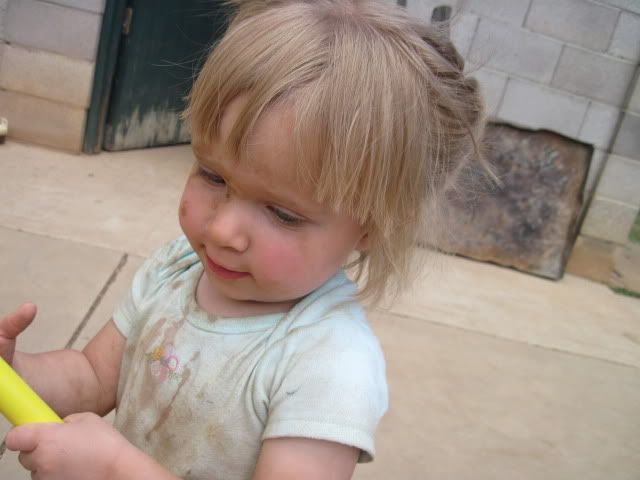 I'll probably write more details later. Briefly for today though:
Camping with an almost-two-year-old in a tent is waaaaay harder than "camping" with a 10-month old in a trailer.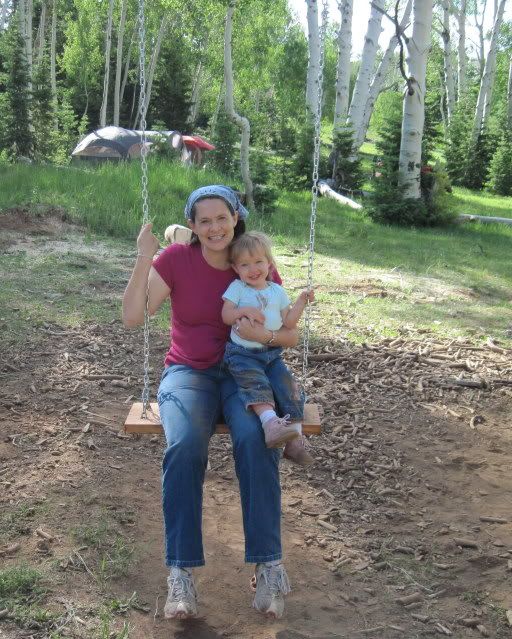 Continually keeping an eye on a little girl who is smart enough to know how to get where she wants to go, but not smart enough to know that walking into the fire, wandering off alone, or jumping off large logs aren't great ideas, is absolutely exhausting!
A dirty but smiley face paired with a hot chocolate smeared shirt is a much better look than anything that can be purchased at Gymboree or Baby Gap.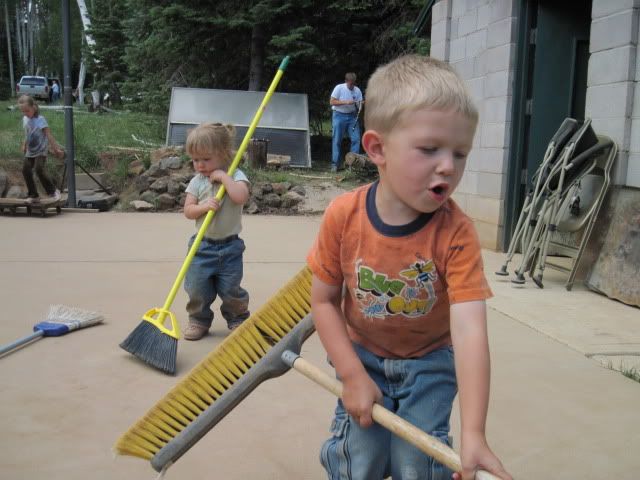 Southern Utah is about as beautiful country as there is (in my opinion).
Now, I've got about twenty-hours of sleep to catch.
Hasta.