So, just around a year ago, I got involved with Etsy.com
A little less than a year ago, I participated in my first ever trade event, met some really great people, and made what is still probably my favorite trade ever.
I traded a scrap yarn afghan and a baby jacket for
this handbag
.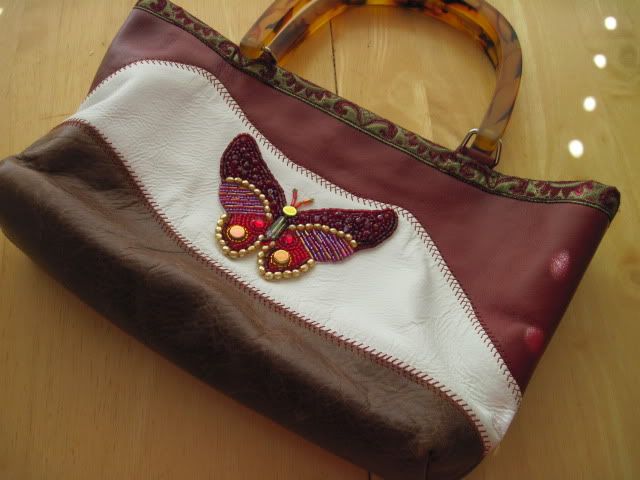 I love it. It's leather, it's lined, it's got a hand beaded butterfly. It's expensive, as high quality merchandise tends to be. I could never justify spending the money to purchase something like this, at least not for the foreseeable future. In fact, when the owner of the store and I were working out the trade, I remember feeling a little weird about it, since I was (and still am) more in "diaper bag" mode than "beautiful handbag" mode. I wondered if it would live its life on the top shelf of our bedroom closet, and never see the light of day, or the bright lights of night.
I need not have worried. The fact is, my little purse makes a
near-perfect
opera bag. It fits a wallet, a pair of binoculars, and a set of keys just perfectly. Add the fact that it looks stylish and I feel stylish when I'm carrying it, and it's just all around awesome.
There is a problem though. It turns out I'm not the only one who likes my little bag.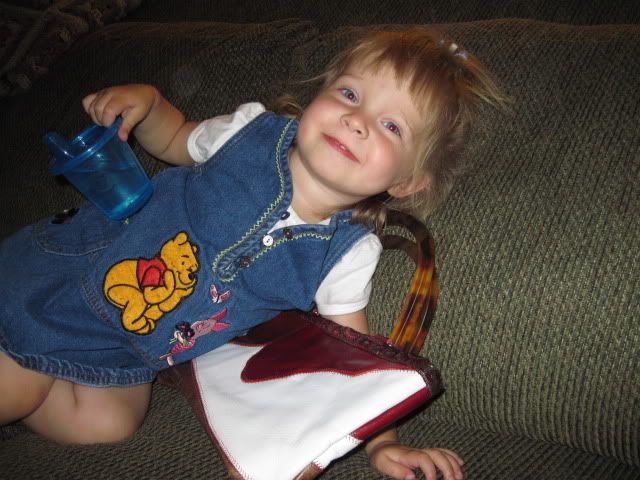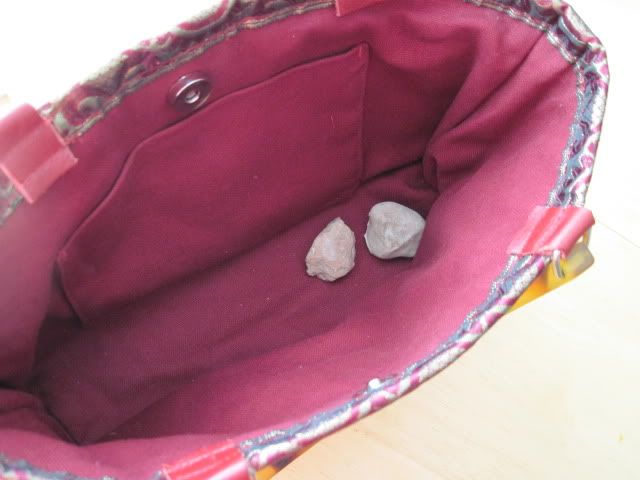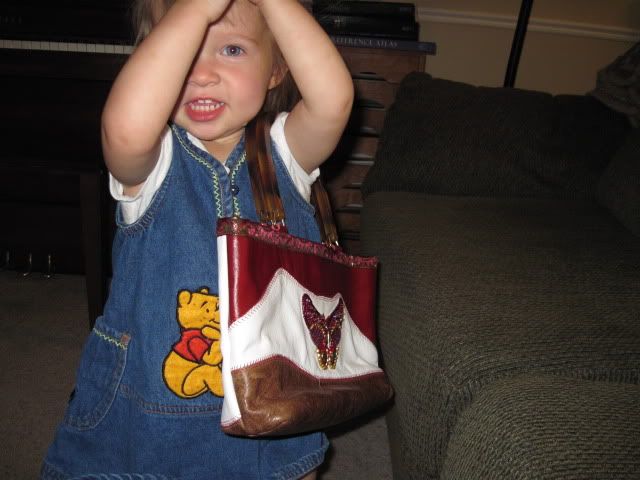 Something tells me I'm going to have to get creative about this,
and soon
.