Accounting just isn't flashy.

Case in point: I've worked as the controller for the Utah Festival Opera Company since 1995. Never have I had my name in the newspaper, been interviewed by a reporter, or received any public notoriety for my work there.
(though, let's be honest, when you're in charge of the money, do you really

want

to be interviewed by reporters? I think not. The only time anyone reads anything in the paper about the accountant is when they've done something wrong--usually horribly, terribly, deceitfully, or ineptfully wrong.)
My
mother
on the other hand, gives one measly class on hat-making, and winds up on page two of the newspaper!
Life's not fair.



(Seriously though--thanks mom, this is awesome!)
Here's the Article:
The Herald Journal:Cache Valley's Daily news
Festival Academy fares well
Classes explore finer points of play production
By Arie Kirk
staff writer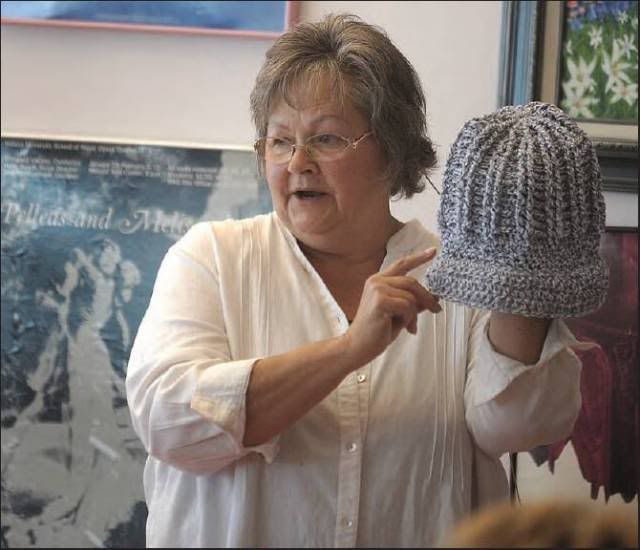 The Utah Festival Opera Company is about to wrap up its inaugural Utah Festival Academy, and so far the summer program is said to have gotten a good public response.
Pamela Gee, education associate for the Utah Festival Opera Company, described Utah Festival Academy 2010 as "a fun, new adventure."
The academy, which she said will be an annual event, offers education classes for adults. Classes have taken participants from behind the scenes to the spotlight, and on Tuesday participants learned about the millinery trade, or hat making.
The hats in theater productions are many, Gee said, adding that it seemed a good opportunity to demonstrate the trade. Barbara Corry, milliner and resident of Cedar City, taught the Top It Off class.
Corry, who has made hats for the Utah Renaissance Faire and Southern Utah University productions, taught participants how to make different kinds of hats. With samples of her own work including a jester hat, top hat and garland, she led class members through each step.
There are three different structures of hats — soft, wired and shaped-felt. Corry said she uses a sewing machine for most of her work, but some stitching is completed by hand. Once the hats are made, she said, it is time for embellishment. Corry uses items including feathers, jewelry, ribbons and bells.
"You can do anything," she told class members. "That's the fun thing with hats."
Corry has been sewing for more than 20 years. She said she only makes costume hats. Practical hats, she said, aren't nearly as fun to make.
"I love fabric," she said, adding that making hats affords her the opportunity to use fancy fabric.
Corry said to not be afraid when starting a project. If the hat doesn't turn out, she said to just try again.
"Nothing ventured, nothing gained," she said.
Gee said the Utah Festival Academy is one of three educational programs offered by the Utah Festival Opera Company. Great Choral Conducting is offered at 9:30 a.m. today. Backstage Magic, the academy's last event, is scheduled for 9:30 a.m. Aug. 4.