Heather is not all that pleased to see the arrival of spring. Witness the following pictures that I took just a few days ago: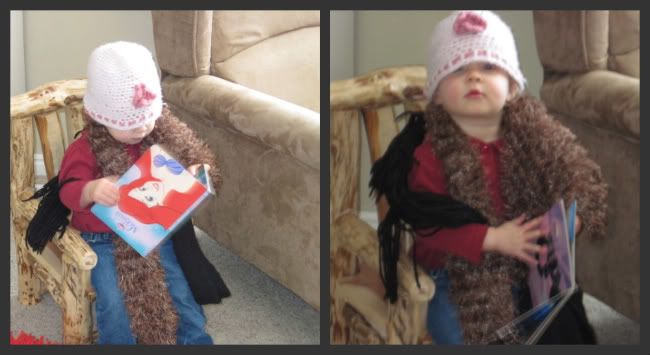 Now, you may think that this was on one of those weird Utah spring days when it snows or hails or is unseasonably cold. You'd be wrong to think that though. See below--I took a picture of our outdoor thermometer just moments after taking the shots of her little highness.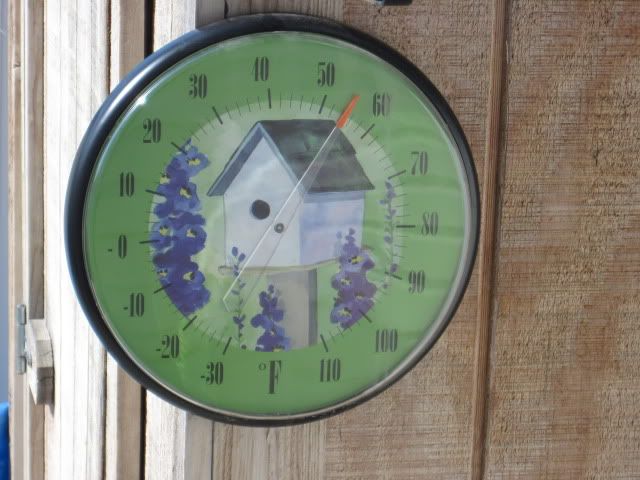 Yeah, plenty warm. No need for hats or scarves today.
Whose kid is this, anyway?
We're doing things a little differently today.


The title of this blog post is not in fact from a Broadway Musical. It's actually the title of an Ella Fitzgerald song.
So, here's what we're going to do today.
For every phrase from a song that you write that IS from a Musical AND contains the word "Spring" (or springy or springness, or springnation or you get the idea), I'll give you three points.


For every phrase from a song that you write that is from a Musical and contains any of the following words (green, tree, leaf, plant, flower, garden, warm, sunshine, balmy, fruit, vegetable, flower, etc.), I'll give you one point.
Other points (as always) awarded by whim.
Okay--GO!