One of my favorite ways to teach "my" Primary children the songs of the Gospel is by telling them stories from the scriptures. I paraphrase, using my own words, and lots and lots of exclamation points. It's not all that hard to do, since when I think about all the amazing stories that are in the scriptures, exclamation points just seem to come naturally.
So, not long ago, I was practicing the telling of part of the story of Enoch the prophet. If you've never read that story, or haven't read it lately, you might want to go
here
(start on verse 26 of chapter 6 and read through the end of Chapter 7 for the full effect)
: and get a little refresher. It's a pretty exciting story, one that I'd kind of forgotten. I particularly like the part where the Lord tells Enoch that the mountains will flee before him and the rivers will turn in their course at his (Enoch's) word, and then, one chapter later,
they do
. Talk about exciting!
So, anyway, I was in the living room, practicing the telling of this story, using all kinds of hand motions, and exclamation points, and questions (to my imaginary audience of children) like, "Can you believe that?" and "Isn't that amazing?"
It was going well. I was having a great time, and had almost forgotten that I was the mother of a highly mobile, highly curious, and highly inventive toddler.
And then, I heard a sound that made my blood curdle.
The sound of a million Cheerios hitting the floor at once.

I entered the kitchen, and this is what I found: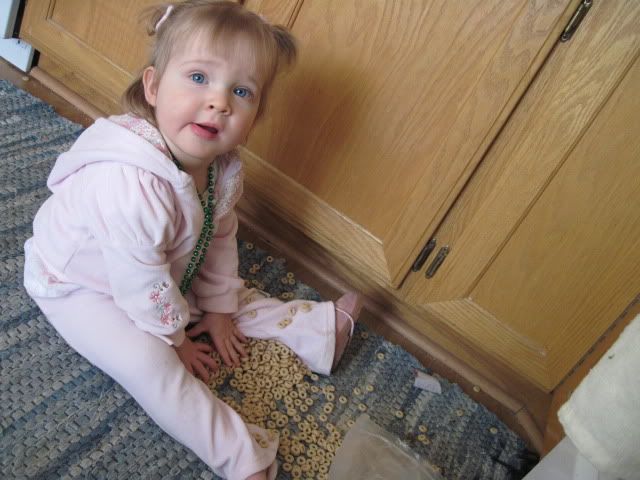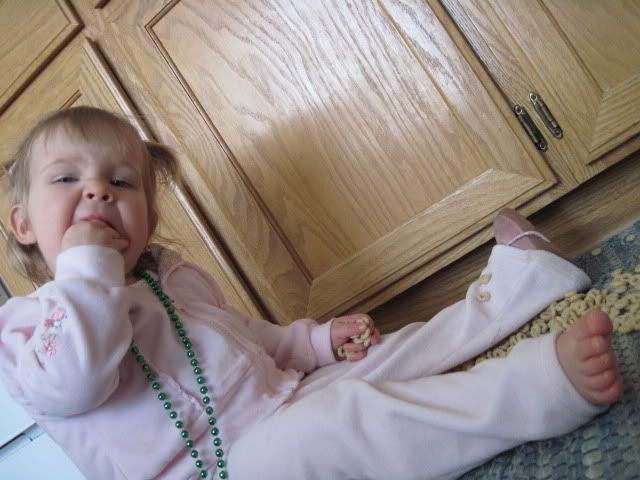 Nice.

10 points for the name of the song
5 points for the name of the musical
2 points for the name of the character who sings the song
1 point each for the names of the actors who played any of the main characters in the 1982 movie production made of this musical
Other points awarded by whim