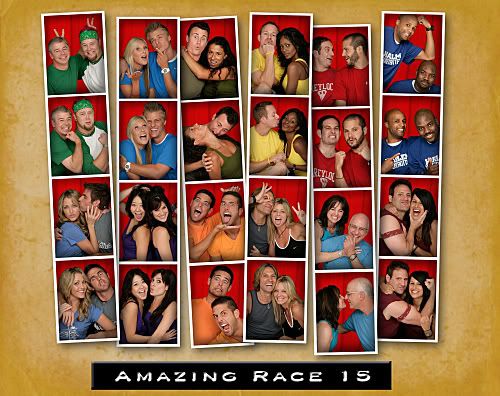 Eric and I have been spending our evenings this week watching online episodes of
The Amazing Race
.
It's been fun, and relaxing, and an all-around enjoyable experience.
However,


We both agree that none of you will ever ever ever ever ever see us on
The Amazing Race
.
We both feel that we have a pretty good marriage, with pretty good communication, and pretty complimentary senses of humor.
But, are we willing to let television cameras follow us around the world allowing the nation to analyze us as we endure one stressful situation after another?
Not even for a million dollars.


(Just in case you were wondering.)