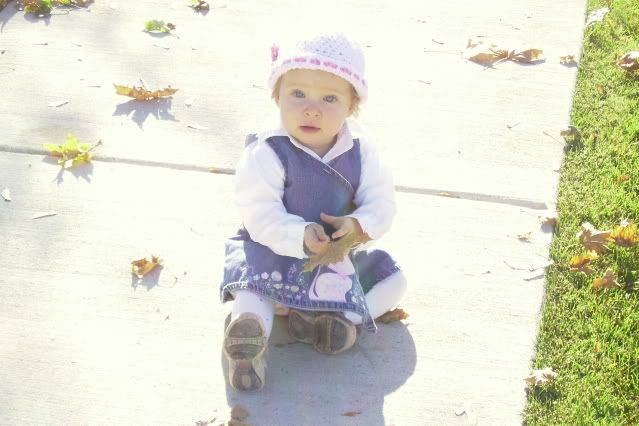 Dress, shirt, and bloomers . . . . . . $0.00
(handed down from cousins Kaylee and MaKell)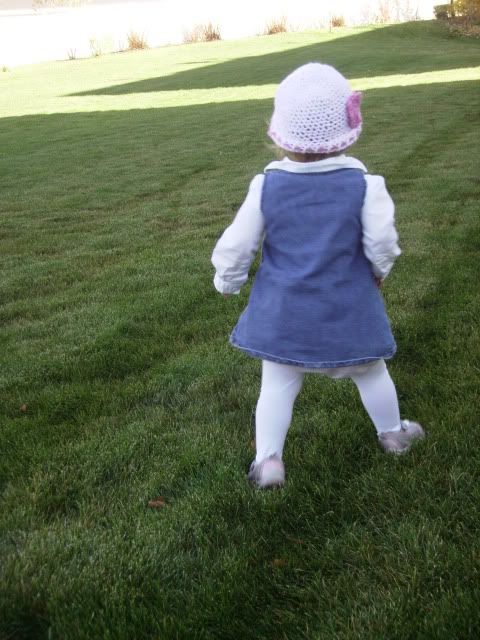 Tights . . . $1.99
(Wal-Mart)
Shoes . . . $3.00
(Deseret Industries)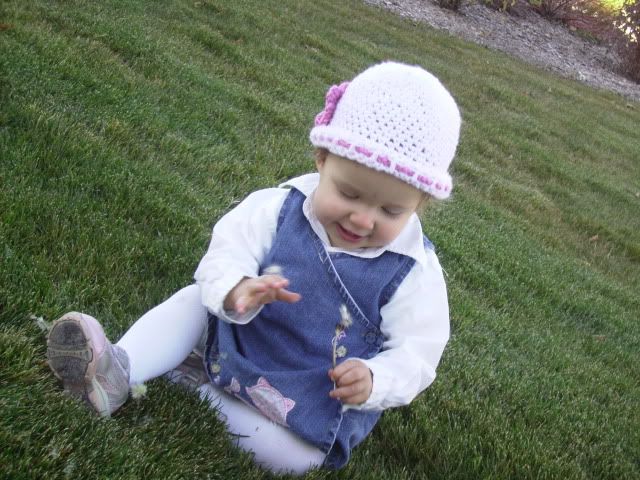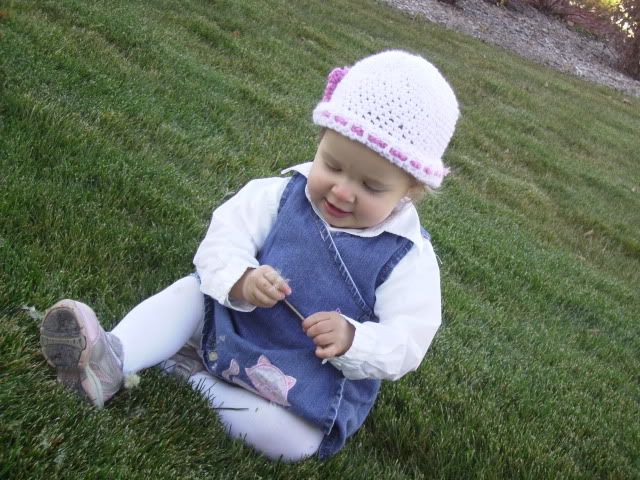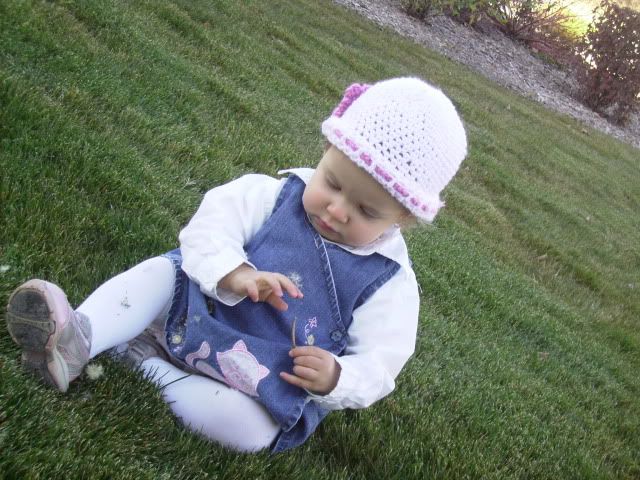 Beanie . . . $0.00
(made by me)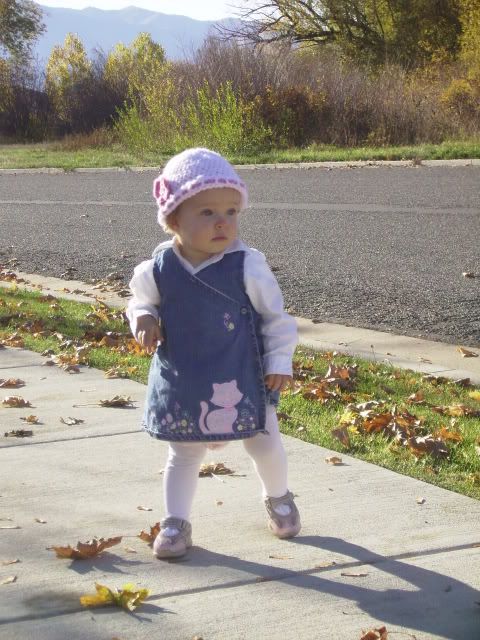 Thirteen months of diapers, wipes, baby food, tear-free shampoo, not to mention a C-Section, five well-baby check-ups, and more shots than I ever dreamed . . . . . .


More money than I ever want to calculate
Going on an Autumn walk with my Heather while Eric takes a Sunday afternoon nap . . .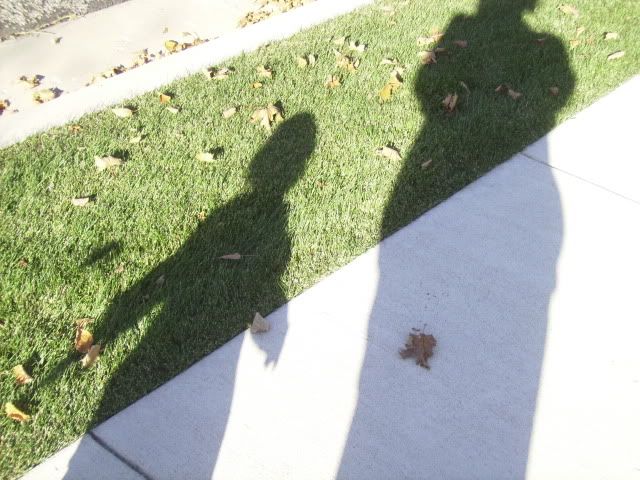 (Happy Fall!)