As of today, my parents have been married for forty years.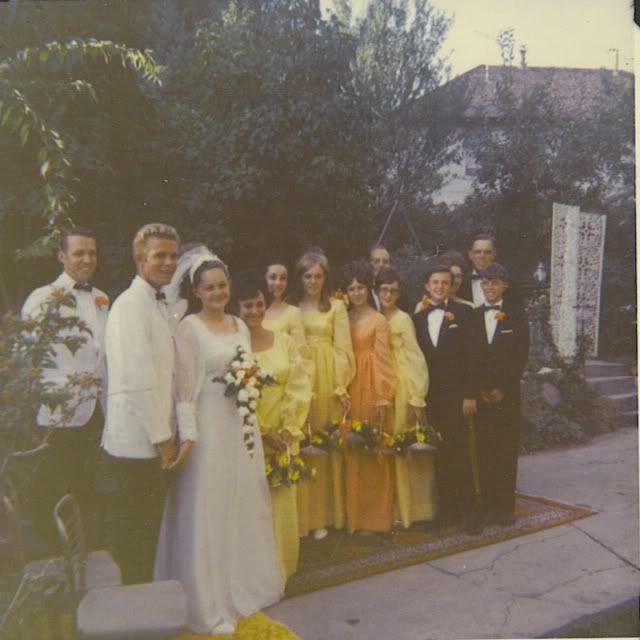 I come by my love of yellow naturally, apparently.
In celebration of this auspicious event, last month my siblings and I pulled off a small miracle and completely surprised my generally-very-observant-and-difficult-to-fool parents with an unexpected fancy schmancy dinner and an even more unexpected commemorative book, full of pictures and memories from the past 40 years.
It was
wonderful.
Really, I'll probably keep that memory with me until I die.
(Do you do that? I keep particularly meaningful memories in a little jewel box in my mind. Then, when I need to get out of the dumps, or if I'm just in the mood for a little treat, I'll open the box, and take out one or two. Pretty helpful really.)
This past week, I was reading an
Ensign
article entitled, "The Best Marital Advice I Ever Received" (or something like that). One particular piece of advice caught my attention, probably because the night before I had absolutely refused to sit with Eric and watch one of the
50 Classic Horror
movies that he so fortunately found on sale last year. (The movies are black and white. Have I ever written here about how I
absolutely detest
black and white movies?)
The advice was to put the needs and wants of ones spouse ahead of ones own. As I've thought about this as it relates to my parents' marriage, I think, in large part, they've done this. I don't mean to paint my parents as saints or anything, as that wouldn't be fair or even honest. They aren't perfect, and they don't have a perfect marriage (does anyone?). But, in all honesty, I think that when it counts, they each put the needs of the other above their own, and particularly when it comes to that commodity of all commodities . . .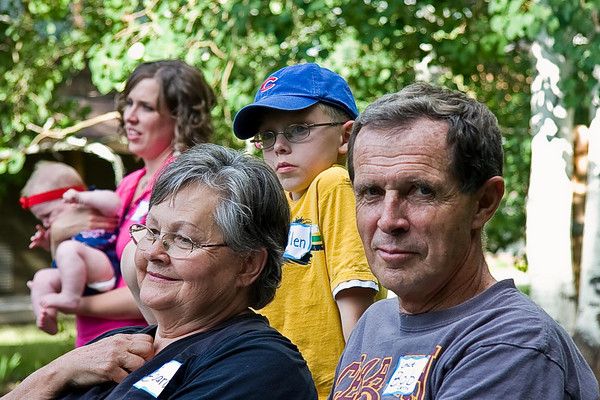 I think I'll try to take a lesson from them.
Happy Anniversary, mom and dad.
(Although I have no idea who took the first picture, the second picture was taken by my very talented and very generous Uncle Warren Huber.)