So, you know that movie, Remember Me? You know, the one where Minnie Driver gets a heart transplant, and then falls in love with that cute guy from The X-files, and then she finds out that the heart that she has actually came from his dead wife, and then she's so upset that she runs straight to the house of her best friend Bonnie Hunt, and as she is sobbing the story out to her, she says,
"What was God thinking?!"
Yeah, lately I've been asking myself the same question. I hope you won't consider me to be irreverent or blasphemous, but lately I've just been wondering . . .
Who thought it would be a good idea to have a mother and a father take full responsibility for another human being, one who is largely unable to communicate, difficult to understand, needs to eat at least every three hours, frequently cries for no apparent reason, and is generally a great big (wonderful but often hard) adjustment; at exactly the same time that the mother is on what could possibly be described as the biggest hormone roller coaster of her life so far?
Who thought that would be a good idea?


And, more importantly,


WHY???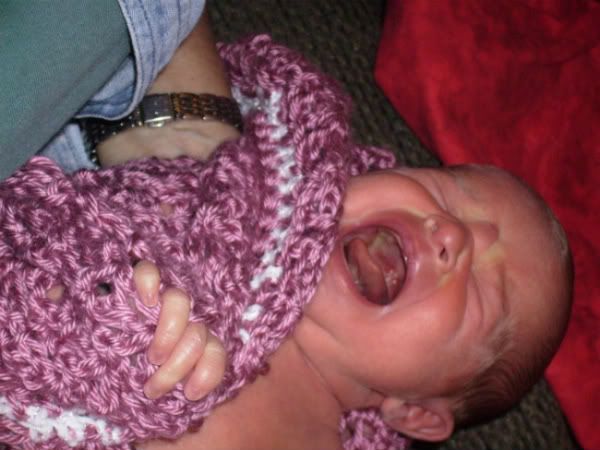 Truly, I hope you won't find me

irreverent

. I'm just trying to take the advice that Elder

Wirthlin

gave during General Conference, and laugh at those things that seem particularly trying at the moment. We're all on a pretty even keel today, and we were all doing pretty well Saturday and Sunday until about 5:00 p.m. Let's not discuss the 24 hours between Sunday at 6:00 p.m. and Monday at 6:00 p.m. just now, okay?