Well we're back after a glorious trip. What a great time we had! It was a lovely few days, and I'm so grateful that we were able to go. We took it pretty easy, and it all turned out to be just fabulous. Here are some of the photos that we took on our trip.
This first one is me in front of what
was
our favorite San Francisco restaurant when we came here on our honeymoon last year. We liked it this year as well, however, it was unseated as our favorite when we found
the best sandwich place the world has ever known
over by the
LDS
Church in San Francisco. (It's some kind of Cheese Shop, on the corner of Pacific and Polk, in case you're interested. I didn't get a picture of it).
Eric at Fisherman's Wharf


I couldn't resist taking a picture of this.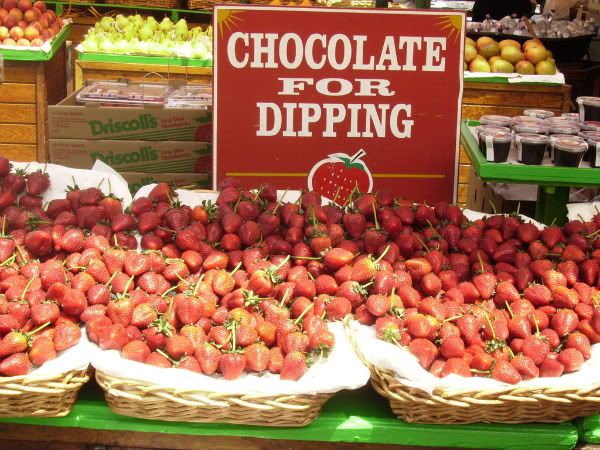 And now we come to four pictures of Eric feeding the birds. We went to the Ferry Building on our second-to-last day in town, and were pleased to find a Farmer's Market in full swing. We looked at everything, and eventually purchased some cherries, for $6/pound. Having never purchased cherries (since I've always had friends or family with cherry trees), that seemed a little steep to me. We were on vacation though, so we splurged. We took our cherries out to a bench on the pier, and while I ate as many as I could, Eric proceeded to feed our precious cherries to the seagulls. Good times.



Just a picture of the fun Ferry Terminal sign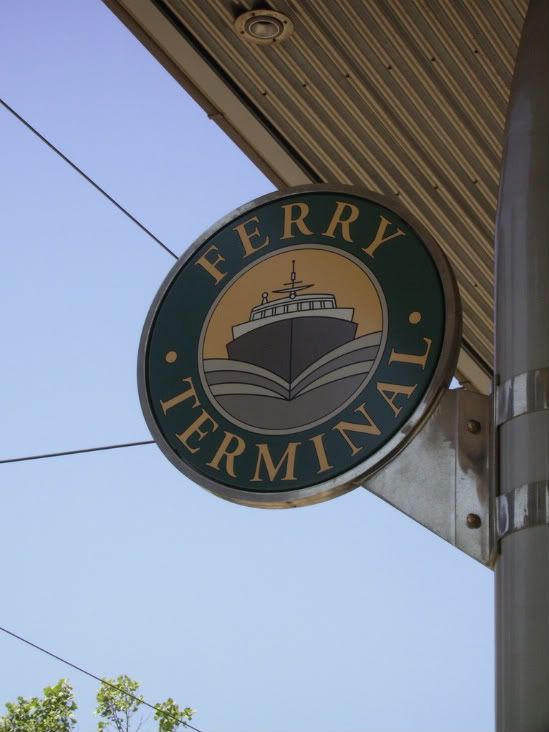 The shop below is right across the street from
the best sandwich place the world has ever known.
I took the picture in homage to the fact that some of our friends (guys of course) have recommended that we name our little
sproutlet
"Jug" when he makes his appearance this fall (if he happens to be a boy).


(Eric is amenable to the idea, I am not.)
(I'm 100% positive that I will get my way on this matter.)